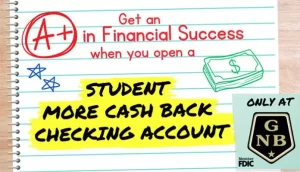 PITSBURG – The Franklin Monroe Lady Jets defeated the visiting Catholic Central Lady Irish 3-1 in non-conference action.
"A win is a win," FM Coach Angie Filbrun said following the win. "That team came out and gave us a run for our money. They created some out of sync stuff for us that we had to figure out. When we play on top of our game we have a lot of good things to offer. We just have to remember that we have to stay on top and we have to do what we do."
The Lady Jets took advantage of five early first set Central Catholic service errors to hold a slim 11-9 advantage before Jozlynn Wintrow went to the serving line to lead FM on a 6-0 run to lead 17-9. Franklin Monroe pushed its lead to 18-10 bringing a timeout from the Central bench.
Leading 19-11 the Lady Jets reeled off 6-unanswerd points to win the opening set 25-11 and lead 1-0 on the night.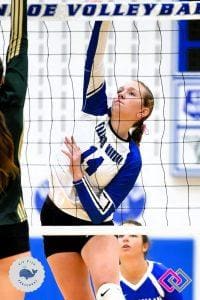 Set No. 2 had the Lady Jets trailing 17-8 as the team uncharacteristically were saddled with five service errors in falling to the visitors 19-25 to even the match at a game apiece after taking the opening set with no service errors.
Franklin Monroe righted the ship to lead 8-0 to open set No. 3. The Lady Jets extended its lead to 16-3 before coasting to a 26-17 win and go up 2-1.
"When we are confident and we're playing our game good things are happening here," said Coach Filbrun. "We're ready to go – we just have to get it all together."
The fourth and final set of the night was never in doubt as the Lady Jets rolled to a 25-13 win after breaking out to a 7-0 lead and closing out the night on a 5-0 run for the win.
"I told the girls I believe in them and when they believe in themselves we're going to do amazing things," Filbrun stated.
Coach Filbrun used the night to get several of her JV players varsity game experience on the court.
"You never know in situations when you're going to need that," Filbrun noted. "Getting some game time experience in situations like this is key because you just never know when the going gets tough down the road who is going to have to step up."
With the Monday night non-conference win Springfield's Central Catholic the Lady Jets improve to 9-5 overall and remain at 3-2 in conference play.