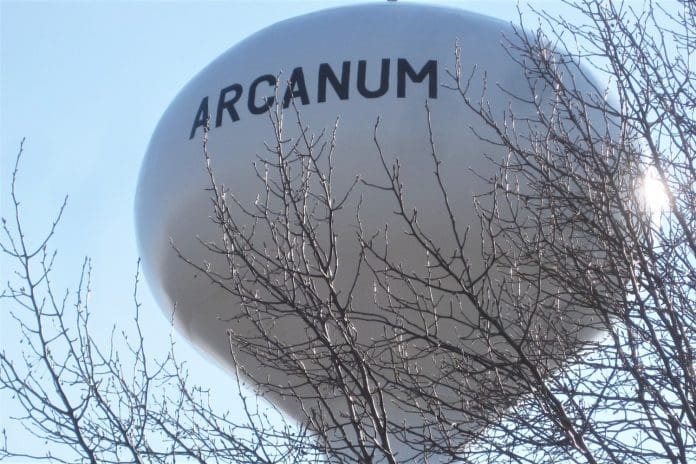 ARCANUM—The Arcanum Village Council met on Tuesday evening to discuss an IGA grocery store. All council members were present.
Acting Village Administrator, and Arcanum Police Chief, Marcus Ballinger told the council the building that previously held Orme Hardware, at 210 S Main St., was recently purchased by Vikramjit Boparai, of Xenia, with the intent to open an IGA grocery store inside it.
"The big news is that the hardware store closed this last Friday," he said. "I've had two conversations with him [Boparai] since he purchased it. He is very excited about it and wants to move forward as fast as he possibly can."
Boparai intends to put a small eatery in the IGA as well. While he doesn't plan on using the entire building, the Village is unaware of what he will be putting in the other portion.
Ballinger said the process with the store started several months ago.
"[It started] with them actually approaching us, wanting to open the store," he said. "This opportunity with the hardware store came available. Vic has I think 16 other gas stations and grocery stores in Ohio and I believe Kentucky as well."
Boparai reached out to wholesaler Laurel Grocery, to help with the process.
"He's definitely not jumping into this with both feet blind," Ballinger said. "He's been making very strategic decisions throughout this process: When he was going to open the store, where the store would be and how big he wants it to be."
Ballinger added Boparai is very business-savvy.
"He is very seasoned, he knows what he's doing, and he knows how he wants to do it," he said. "From everything I've met and talked to him, he's a man who wants to get things done."
Boparai also owns other businesses in Darke County, in Ansonia and Bradford. However, Ballinger added that he believes this will be his first IGA, and largest store. He estimated that the store will not be ready to open for about three to four months.
The Arcanum Village Council holds meetings every second and last Thursday of the month at 7 p.m. in the Arcanum Municipal building, at 309 S. Albright St., Arcanum, Ohio 45304. For any questions, contact the Village offices at 937-692-8500.