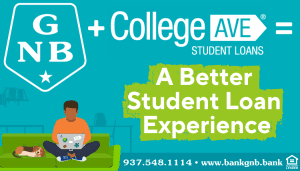 BROOKVILLE – On Saturday, September 9 the Greenville Cross Country Teams traveled to Golden Gate Park in Brookville to compete in the 59th Annual Brookville Invitational. The Middle School Girl's placed third out of a field of ten team, placing just five points out of second behind an always strong Oakwood squad. The girls were paced by Akisha Abarquez placing 4th out of a field of 163 runners in a time of 13:21. She was followed closely by sisters Lydia and Leah Force placing 8th and 14th respectively. Also scoring for the girls were Meredith Hunt 23rd and Allie Leensvaart 28th. "It was a great result and great effort by all eight of our lady runners today, especially Akisha running only her second race ever, having placed thirteenth at our home Treaty City Meet last week" said Coach Dennis Eckstein.
Coming into the season the Greenville coaches knew this group of girls had a chance to make some noise against the competition but didn't know fully what to expect of them as none of the eight had ever competed in cross country prior to this season. Coach Eckstein added, "This group of girls have worked tirelessly in practice leading up to the season and the result of their work is showing now at our meets. I was thrilled when they made the podium last week at home and doing the same this week against some of the Dayton areas best programs is very impressive."
In the Middle School Boys race the team placed sixth out of a field of twelve teams. The boys were missing their 2nd and 3rd runners from last week, so the coaches were looking for some of the other boys to step up and fill their void. Hayden Burns placed 5th overall in a time of 11:33, just 14 seconds off the school record set by Riley Emerick in 2015. Stepping up into the 2nd position for the Green Wave was Ryan Rosinski placing 31st followed by Brody Baumann 38th, Brady Hartle 49th and Oliver Weaver 52nd finishing out the scoring for the team. "Very proud of the boys and how they accepted the challenge to step up and fill the void for their teammates that were unable to race this week, all eight boys improved on their times from last week" said Coach Eckstein.
The High School Girls placed 5th of 9 teams, with the entire squad improving upon their times and earning season bests.  With our Senior Jaydn Norris out this race, we knew someone was going to have to step up and lead the squad. Sophomore Ava Glass took the team out and led the team a large part of the race. "Second race into the season, and our freshman and new runners are starting to figure out how to race a 5k.  Really happy with everyone's drop in times" said Coach Lind.  Top placers for the team were Clair Rammel in 32nd, Ava Glass in 33rd, Jenica Feitshans in 38th with a lifetime PR time, Claire Lind in 40th, Megan Lind in 46th, Lauren Schmitmeyer in 48th and Avery Baumann in 50th out of a field of 131 athletes.
The High School Boys Race had a large field of 269 athletes on a tight course.  "The guys knew that had to run a smart, technical race, which they executed well" said Coach Lind.  The team finished 8th of 17 teams against some of the areas top squads and a mix of different divisions.  Trey Rammel led the Green Wave finishing 16th overall.  The next pack of guys in were Dominic Tanner in 40th, Coleman McNulty in 41st, Aiden Dispennette in 45th, and Owen Marker in 46th.  Owen Tamplin and Mason Pierri both had breakthrough races running lifetime PR's and finishing 62nd and 87th respectively.  "Again, entire squad season bests for our guys and many lifetime PR's.  These guys are working hard and have big season goals.  They keep up this positive team culture we have going and keep working hard, and I have no doubt they will accomplish their goals" said Coach Lind.
The team's race at Fort Loramie this Tuesday, followed by a trip to Troy for the Twilight night races on Saturday. Coach Eckstein finished saying "Looking forward to Saturday as we'll get an early season look at how we match up against some of our MVL competition, many of whom will be competing at Troy."