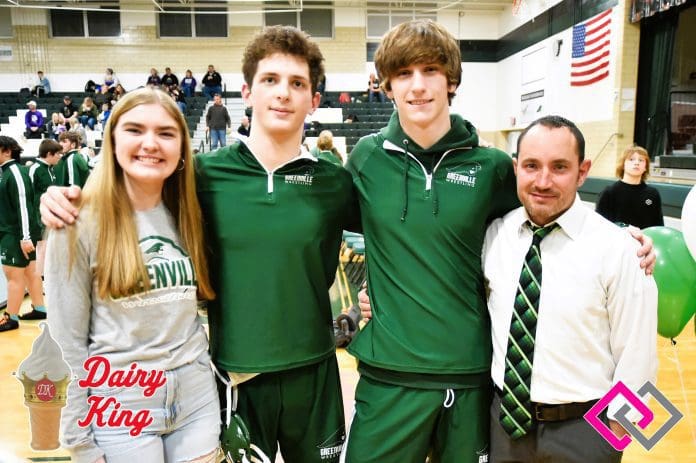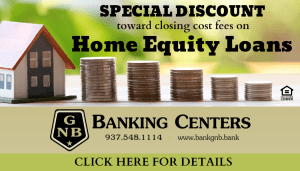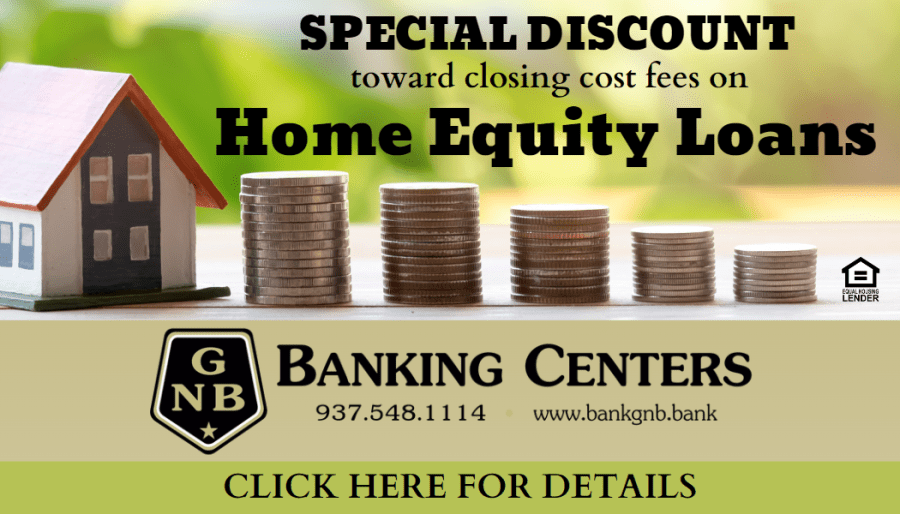 GREENVILLE – Greenville City Schools honored three seniors at Thursday night's home dual wrestling match with the Eaton Eagles won by the Green Wave by a 45-30 score.
Ella Strawn, Peyton McCartney and Payton "Crocket" Parsons were recognized for their participation in the Greenville varsity wrestling program.
"We get to recognize three seniors tonight, Ella Strawn, our volunteer student statistician, spends a lot of time working for our coaches and kids," said Greenville Athletic Director, Aaron Shaffer. "Peyton McCartney was able to get a match in tonight and Crocket as our other senior – just proud of their effort."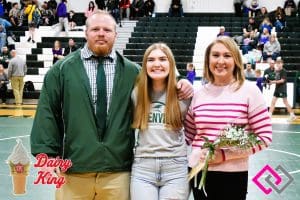 "Ella Strawn has been doing a great job for us on stats," said Greenville wrestling coach, David Guillozet. "I couldn't ask for a better girl to help us with that. Peyton McCartney is a super good kid, been here for three years, he started as a sophomore and to see him progress as he has, it's fun to watch – it's the main reason why we coach."
"Crocket (Parsons) unfortunately could not wrestle with us today," he continued. "He is a super good kid, he works super hard and this is his first year. He has a winning record on varsity which is pretty amazing for a first year senior."
The Greenville wrestling program continues to grow in numbers under the direction of Coach Guillozet.
"I'm super excited for the years to come," Guillozet stated.