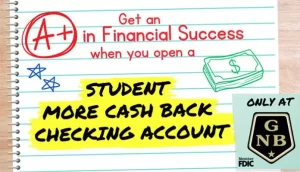 FORT LORAMIE – The Greenville Cross Country traveled to Ft Loramie on Tuesday to compete in the Fort Loramie Invitational.
"First after school meet for us this year, on a challenging course, coming off some great races at Brookville just three days prior.  All the teams did really well again, with many season best times achieved.
"They just keep improving" said Coach Lind.  "They saw the course and had some doubts about how well they could do being fatigued and all having just PR'd.  We asked them to attack the course, and they responded".
Both Middle School teams placed second overall. Ft Loramie took first in the girls MS race; Newton took the MS boys race.  Top five for the Green Wave boys were Hayden Burns in fourth overall, Brody Baumann 15th, Hunter Burns 18th, Ryan Rosinski 24th, and Braxton Depoy 29th.  Lydia Force was first in for the MS girls race in fifth place; Akisha Abarquez right behind in seventh.  Additional top five for Greenville were Leah Force (12th), Meredith Hunt (20th), and Allie Leensvart (25th).
"Great evening of racing for both squads.  Up against some schools we hadn't previously raced and held their own for solid second place finishes," said Coach Eckstein. "Excited for both teams as they keep practicing hard with a desire to keep improving."
The high school boys were faster this year than in 2022, and were hoping to repeat their win from last year, but fell to Fort Loramie who took first and Anna who took second.
"In 2022, our average time for our top five scorers was 19:03.  This year, we were faster with an average time of 18:53 and a pack spread of just 56 seconds," Coach Lind noted. "We were missing Coleman McNulty, who is a consistant second or third place guy for us.  The guys did amazing stepping up to fill that gap as evidenced by our spread and faster team average this year."
Trey Rammel was first across the line in sixth place.  Dominic Tanner was right on his heels to finish 8th.  Next in were Owen Marker (11th), Aiden Dispennette (21st) and Owen Tamplin (26th).
The High School Lady Wave also earned a third place finish behind Fort Loramie and Parkway.  The lady wave also had a faster team average this year, and a pack spread of just 47 seconds.
"Again we were without Jaydn Norris, a reliable top runner for us and the rest of the squad just stepped it up," said Coach Lind. "Loving the progress I see the ladies making and how they keep taking turns making the effort to push the pack and battle."
First across the line for the women's high school team was Clair Rammel in 18th place followed closely by Ava Glass in 21st, Claire Lind in 25th, Megan Lind in 26th, and Jenica Feitshans in 27th.
Greenville Cross Country teams race again on Saturday, September 16 at the Troy Twilight meet.