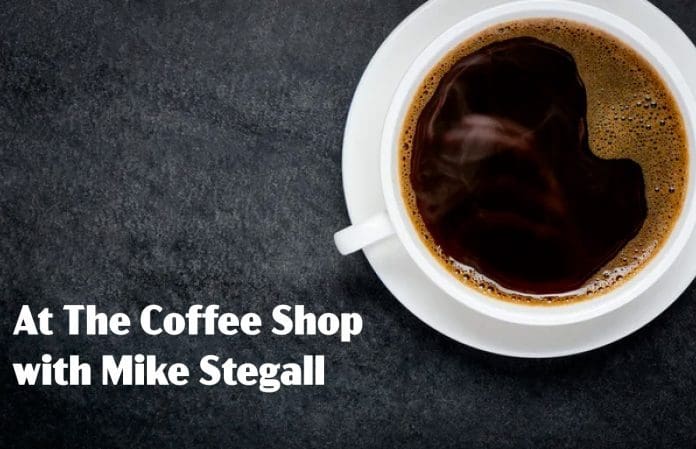 Yesterday morning hanging out at my usual Friday morning coffee spot, M&M diner, with the lovely and always charming owner, Shelly Walker, and the usual gang, conversation came up about my last column concerning famous people from our area.  (You can read that column on mycountylink.com under the heading From The Sidelines…..yes, a self-serving plug I realize….I should be ashamed……but I'm not…..so there's that!)
Anyway, I was telling Gaylen and the group that Claude Sowry, a friend of mine, had sent me a message about someone I had forgotten.  He said his name was Otto "Jelly" Burns, a pro baseball player from Greenville.  Apparently, he holds the record for most innings pitched in a professional game.
He was the former owner of Burns recreation, currently occupied by The Don's Pizza.  Try as I might, I cannot find anything on him on Google! So, Claude if you have anything on him, or anyone else, let me know. If anybody can think of someone let me know, and it will be in a later column.
While sitting there, we also discovered by talking to each other that Google had for forgotten several others!  We thought of Clayton Murphy, Bronze medal winner at the 2016 Olympics in the 800 meter run. He is from New Madison.  At the same time we remembered Sam Prakel from Versailles, one of Clayton's friendly rivals.  Sam is also a runner, but his specialty is the 1500, where he is ranked 19th in the World.
As we sat there, I thought of one I should have remembered because he graduated with my brother Dan in 1973, and taught my wife tennis for a while, Rick Macci, coach of the Williams twins.  Rick was also a pretty good basketball player in High School.
One other famous person who came to mind, who was not a famous athlete, but has earned respect from everyone in Ohio, and other places, and the people he has worked with is Jim Buchy.  Jim is doing great things by bringing the FFA to inner city kids, and has earned a lot of respect for what he is doing for disadvantaged youth!
Of course, there are probably others who deserve mention who we have not thought of.  My old friend Jim Anderson is another person who did great things with the auto department at the High School, he made that program state championship caliber, but, alas, he is not famous, but should be……..well, some of his hi-jinks when we lived in Wayne Lakes are legendary, but those will stay secret……as long as he comes up with the hush money for me!
So, if you can think of anyone who deserves mention, message me, it will be appreciated!  See, Google just ain't that all-knowing and smart, at least not as smart as us old guys, given time to think!  All kinds of good things happen with old friends, on Friday mornings……..at the coffee shop!