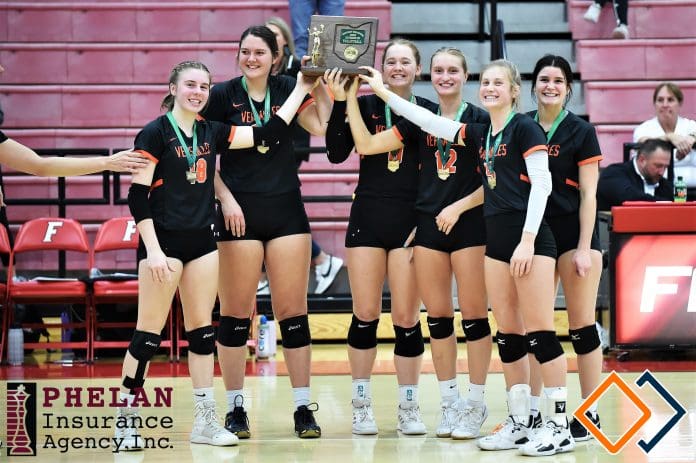 VERSAILLES—The Versailles Lady Tigers extended its consecutive District Title to 10 and 24th District Championship overall with an impressive 3-0 win over the Sabina East Clinton Lady Astros.
East Clinton did not have an answer for Lady Tigers' dominant play and bowed out of 2022 tournament action with a 25-15 third and final set loss with Versailles winning its third consecutive double digit set of the night while earning the program's 10th District Title in as many years.
Coach McNeilan was pleased with the Lady Tigers defensive play in securing a spot in the 2022 Sweet 16.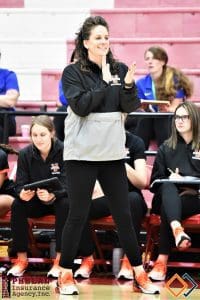 "Serve receive and defense are going to control the game," McNeilan noted. "You can have the best setters in the world but if you don't have those girls behind you, you're not coming out with a W a lot."
The Lady Tigers will face Cardington-Lincoln, 3-1 winners over Marion Pleasant, tomorrow (Thursday) night at Kettering's Trent Arena with a 6 p.m. start time.
"We're excited for the games," said Coach McNeilan.