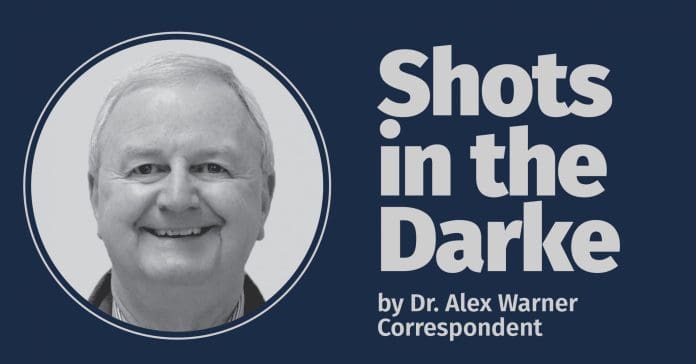 Buckle up fans, we've gotten to that time of the fall sports seasons when the intensity and importance of the games increase exponentially! High school tournaments, college and pro football contests as teams jockey for league titles and possible playoff spots, and the recently concluded World Series all make for must see viewing as emotions begin to run high among both casual and diehard followers!
Let's begin with the Astros winning their second World Series title by beating the Phillies in six games. Appearing in the Fall Classic for the fourth time in the past six years, Dusty Baker's crew displayed defensive prowess, clutch hitting, and stellar pitching by the bullpen to take down the overachieving Phils. It was great to see Baker finally claim a championship as he entered with the distinction of having managed the most wins in baseball history without winning a Series.
Houston's trio of relief pitchers (Hector Neris, Bryan Abreu, and Ryan Pressly) were the main reasons that the Astros bullpen had a 0.82 ERA during the six games. Here's a trivia question, particularly for you old-timers out there—the aforementioned pitchers are being compared to the Reds relief stalwarts of the 1990 wire-to-wire world champs. Can you name the "Nasty Boys" of that great team and their manager? Answer to follow later, giving you enough time to reminisce and remember!
Congratulations to the Versailles Lady Tigers volleyball team, winning the D-III regional title in three sets over Cincinnati Summit Country Day. Coach Liz McNellan's squad ended three straight years of regional final losses to Cincinnati Hills Christian Academy in moving on to this Thursday's state semifinals. The 21-6 Lady Tigers will face 24-2 Mentor Lake Catholic at 4:00 in the Nutter Center at Wright State while fellow MAC member Coldwater takes on Byesville Meadowbrook in the other D-III semi.
Congrats also to Minster's Lady Wildcats as they claimed an OHSAA D-III Cross Country championship Saturday. What is amazing is the fact that it was their sixth title in the past seven years, their fifteenth overall—talent plus coaching, hard work, and tradition have combined to form a dynasty up north!
Speaking of cross country, how about the double titles earned by the Mason boys and girls teams in D-I? The Comets and Lady Comets both outran tough competition in taking home the trophies from the Fortress Obetz course outside of Columbus.
All three Darke County football teams dominated their opponents in advancing to the regional semifinals this Saturday. Ansonia will face New Bremen in D-VII play, the game to be held at Greenville's Harmon Field. Meanwhile Tri-Village travels to Bellefontaine to face Allen East, a powerhouse from the Lima area in D-VI action. Also in D-VI, a classic rematch between Versailles and Marion Local, two state champions from last year. The two MAC members met earlier this fall with the Flyers downing the Tigers 27-7 in league action. All three games are set for 7:00 kickoffs so make plans to bundle up (temps predicted to be in the upper 30s) and support the local squads!
In college games over the weekend, Georgia took offense at Tennessee's being ranked number one and overwhelmed the Vols to take control of the SEC East; Alabama lost to LSU in Death Valley 32-31 in overtime (love him or hate him, you have to admire Brian Kelly for having the gumption to go for a game-winning two-point conversion!); and SMU outscored Houston 77-63, setting a FBS record for total points as well as 16 passing touchdowns (evidently defense is a dirty word in the AAC!).
Finally, THE slogged through a 21-7 win over outmanned Northwestern up in Evanston. Played in 30 mph winds, the Bucks remained undefeated as they'll face Indiana and Maryland before hosting The School Up North on the 26th. I can attest to the wind as Kathy and I were flying back from Carolina Saturday afternoon. Flights into Chicago's O'Hare were either delayed or canceled all day long—we flew into Columbus and, as a private pilot for over 40 years who really hated landing in strong crosswinds, I can tell you that American Airlines had a top-notch crew flying the A-319 we were on as they fought the turbulence in making a smooth landing. Gotta love those professional pilots!
Almost forgot those "Nasty Boys"! Manager Lou Pinella made great use of Norm Charlton, Randy Myers, and Rob Dibble in leading the Reds to the '90 title, defeating the favored A's in four straight games. Unfortunately, it's been 32 years since the team has made it back to the Series. Oh well, there's always hope!!