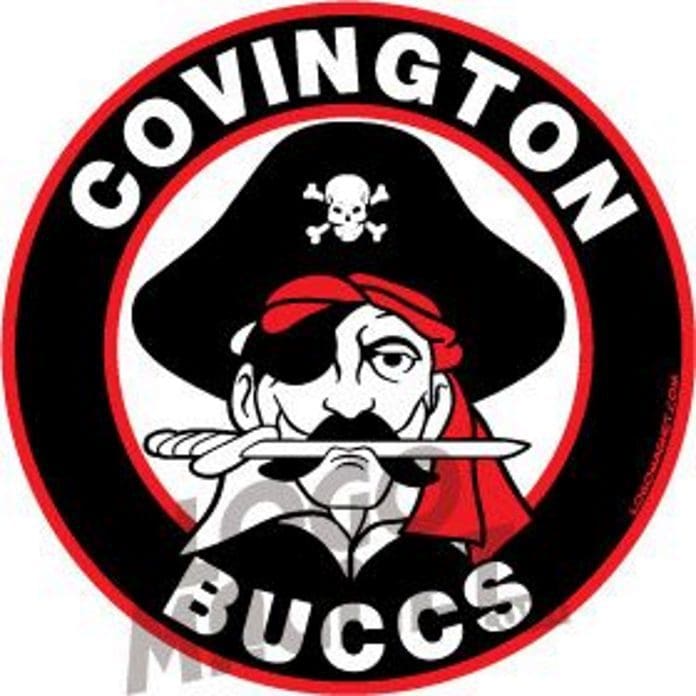 DAYTON – Covington travelled to Stebbins for a Miami Valley Kids Wrestling Association (MVKWA) meet on Sunday.  The event included Piqua, Kettering, Northeastern, Union County, Lima Catholic and Lima Shawnee and host Stebbins.
Taking first place for the Buccs were Carson Bailey, Jonathon Owens, Mason Ouellette (2 pins), Briggs Lucas (2 pins), Callen Owen (2 pins), Carter Owen (1 pin), Hayden Wintrow (2 pins), Cooper Turner (2 pins), Braden Hole (3 pins), Oliver Ouellette (1 pin) and Kane Bubeck (2 pins).
Finishing second were Grayson Feight (2 pins), Wyatt Kerber, Ethan Owens (2 pins), Dalton Brown and Kolson Petty (1 pin).
Taking third place at the event were Brayden Feight, Zaiden Sherman (1 pin), Aiden Cheatle, Avrie Owens (1 pin), Ryan Brown and Weston Roth.  Graham Morrow, Carter Roth, Carson Neth and Gavin Brown each finished in fourth place.
Each of the kids gained valuable experience and represented Covington well. The Buccs travel to the Tipp City Invitational on Saturday, Dec. 11.