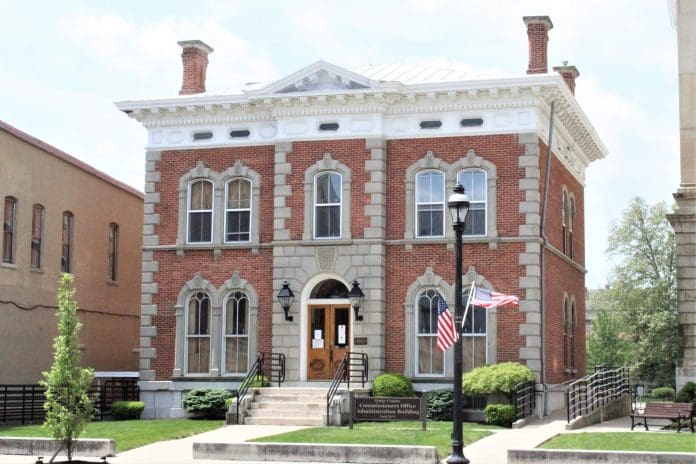 GREENVILLE—The Darke County Commissioners met on Thursday afternoon to discuss the prosecutor's office and Darke County Airport. Commissioners Larry Holmes and Marshall Combs were present. Commissioner Matt Aultman was absent.
The board approved an application to employ attorneys Christopher Kinsler and Drew Wood of the Ohio Attorney General's office to assist the Darke County Prosecuting Attorney in the evaluation and possible charges concerning Jessica Walker for actions on Feb. 7, 2023.
Kinsler and Wood previously worked with the Darke County Prosecutor's Office last week, on a jury trial involving Walker. This is due to Walker alleging bias from the prosecutor's office, among other things.
The board then approved a quote from Wissman Window & Door, of Greenville, to replace the windows in the Darke County Administration building. There are 21 windows in need of replacement, and the approved quote was $20,920.
Lastly, the board approved a notice of award to Buscher Electric to install electric at the Darke County Airport Fuel Farm.
The board accepted the proposal from Buschur Electric, for $81,500, for the project on Tuesday.
The board noted that Buscher is providing electric service for the new terminal, so it made sense to keep the other electric work on site with them.
The Darke County Board of Commissioners hold regular session every Tuesday and Thursday at 1:30 p.m. at 520 South Broadway, Greenville, Ohio 45331. For more information contact the commissioner's office at 937-547-7370.