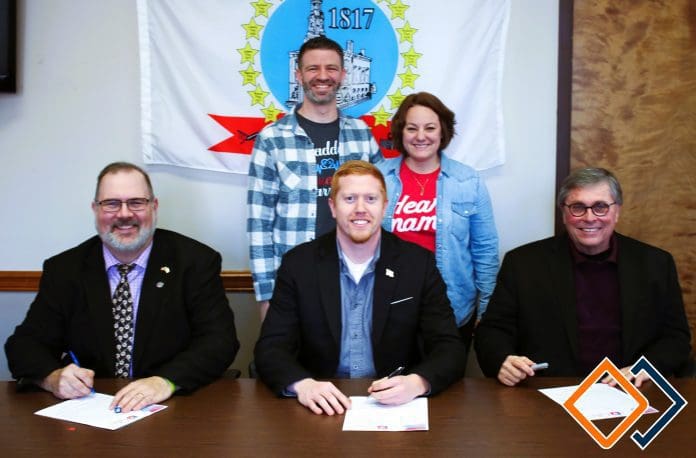 GREENVILLE—The Darke County Board of Commissioners met on Tuesday afternoon to sign the Heart Defect Awareness Week proclamation. Commissioners Matt Aultman, Larry Holmes and Marshall Combs were all present.
A little over a year ago, Cameron and Kristen Ruffer lost their three and half year old daughter Callie, who was born with a congenital heart disease.
Since her passing, the parents have worked with the board to establish this proclamation, and have created a foundation in their late daughter's memory.
The board proclaimed the week of Feb. 7, to Feb. 14, as Heart Defect Awareness Week in Darke County.
The first Heart Defect Awareness Week proclamation was signed last year by the board shortly after Callie's passing.
"[Since then]we have actually since set up a foundation in her memory and so it's a little more efficient this year," Cameron said. "We are working to help families who are inpatient at Cincinnati Children's Hospital its one partnership we have when they're being treated for the congenital heart defects. We are also working to raise awareness like we are doing here today and then also helping fund research to try and one day prevent congenital heart defects so they don't have to impact families so much as they do."
The Darke County Board of Commissioners hold regular session every Tuesday and Thursday at 1:30 p.m. at 520 South Broadway, Greenville, Ohio 45331. For more information contact the commissioner's office at 937-547-7370.