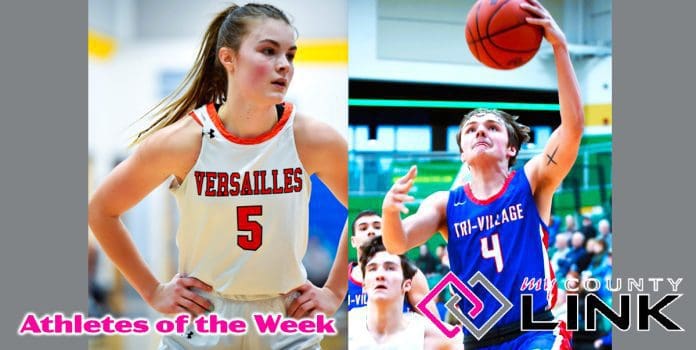 DARKE COUNTY— The My County Link Athletes of the Week for the week of Feb. 24 are Wilson Suggs and Jenna Dirksen.
Suggs, the senior, starting guard on the Tri-Village Patriots varsity basketball team, averages 14.7 points per game.
Dirksen is a junior starting guard on the Versailles Lady Tigers varsity basketball team. She averages 9.74 points per game.
My County Link chooses two stand out high school athletes from the Darke County schools each week. We consider insight and recommendations from coaches and staff.