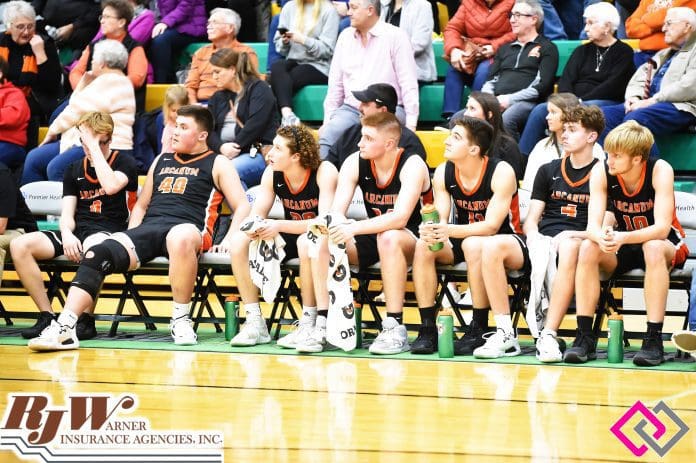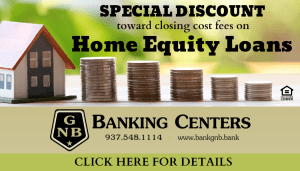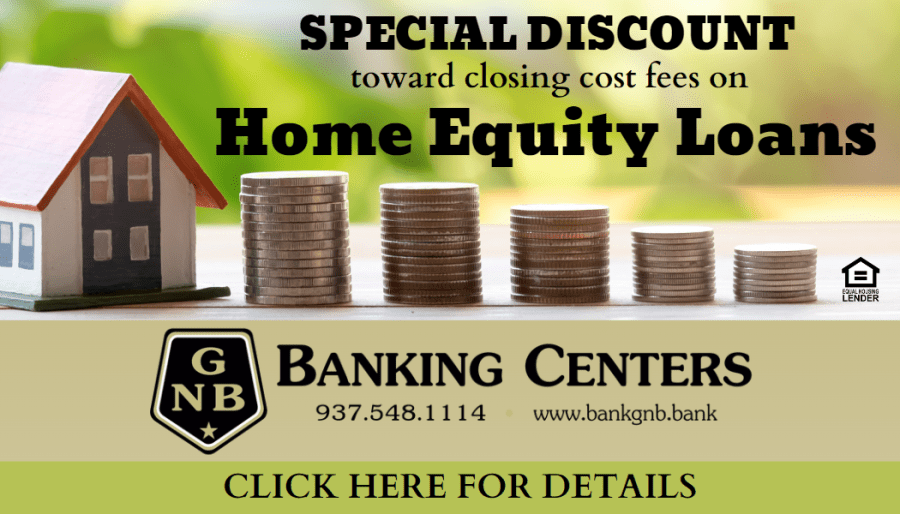 CLAYTON – The Arcanum Trojans boys basketball team dropped a 58-41 OHSAA DIII tournament game to the Waynesville Spartans.
"We watched several tapes on them and I don't think they've shot that well on the tapes that we saw," said Arcanum coach, Roger McEldowney. "They're really athletic. Our goal was to try to keep them out of the paint and make them earn it from the perimeter. They had guys that hadn't made three or four 3-pointers all year that were throwing them in like nobody's business. When that happens it's hard to win."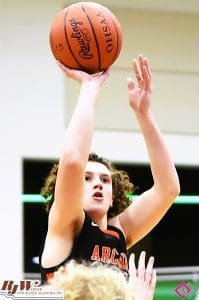 Waynesville jumped out to an 8-0 first quarter lead before Arcanum could find its stride with an 11-2 run to lead 11-10 at the 2:10 mark in the opening period. The Spartans used a 3-pointer to close out first quarter scoring taking a 13-11 lead to the second period.
"I thought our kids battled, I thought we were a little loose with the ball early, we were nervous and we gave them some easy points and got in the hole but we battled back," said McEldowney. "Our kids played pretty hard the whole game. Effort was never an issue in our year with this group."
The Spartans exploded for 20-second quarter points while limiting Arcanum to 9-points to take a 33-19 advantage to the break.
Arcanum won the battle of period No. 3 outscoring the Spartans 15-12 with Nick Sharritts hitting for 6-points in the post and Regan Christ knocking down 5-points including a 3-pointer.
Waynesville took advantage of 11-14 fourth quarter shooting at the free throw line to secure the win and advance in tournament action.
The Spartans were an impressive 16-19 at the charity stripe (84.2 percent) while Arcanum was 3-4 (75 percent) at the free throw line for the game.
The Arcanum duo of 6'5" senior Nick Sharritts and 5'10" freshman guard Regan Christ paced Arcanum with 14-points apiece to close out the Trojans 2022-23 basketball season.
"As the year went on they got better at playing the two man game together," McEldowney stated. "We got better at getting the ball to Nick and that is when we started playing better. Regan's made shots for us all year. He's very skilled for a freshman and he's going to keep getting better – they did a nice job."
Playing their final game for the Arcanum Trojans: No. 0, Nate Kessler; No. 10, Garrett Garno; No. 11, Aiden Psczulkoski; No. 12, Bryson Sharp; No. 34, Nick Sharritts; No. 40, Caden Thompson; No. 42, Eain Parks.
"I really enjoyed coaching all these kids, all seven of them," said Coach McEldowney. "It probably didn't always go the way they wanted it to go for them but when there is seven of them it's hard to play them all as much as they would have liked. They never complained, they just showed up and worked."
"Just great kids and they're going to be successful beyond basketball here," McEldowney added. "I always tell them I'm a coach for life, I'm not just your basketball coach. I'm a coach for life and I'll be texting them two or three years from now to make sure they're doing all right."
BOXSCORE: 
WAYNESVILLE 58, ARCANUM 41
WAYNESVILLE – J. Potter 15, I. Elliott 14, N. Warren 10, B. Sizer 7, I. Squire 3, T. Hatmaker 3, C. Berry 2, K. Christenson 2, C. Sullivan 2 – TOTALS 12 16-19 6 58
ARCANUM – R. Christ 14, N. Sharritts 14, B. Sharp 5, G. Garno 4, N. Kessler 2, B. Lock 2 – TOTALS 13 3-4 4 41
3-POINTERS
Waynesville 6 (N. Warren 3, Squire 1, Sizer 1, Hatmaker 1)
Arcanum 4 (R. Christ 2, B. Sharp 1, N. Sharritts 1)
SCORE by QUARTERS
13-20-12-13 58 Waynesville
11-09-15-06 41 Arcanum