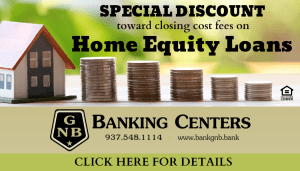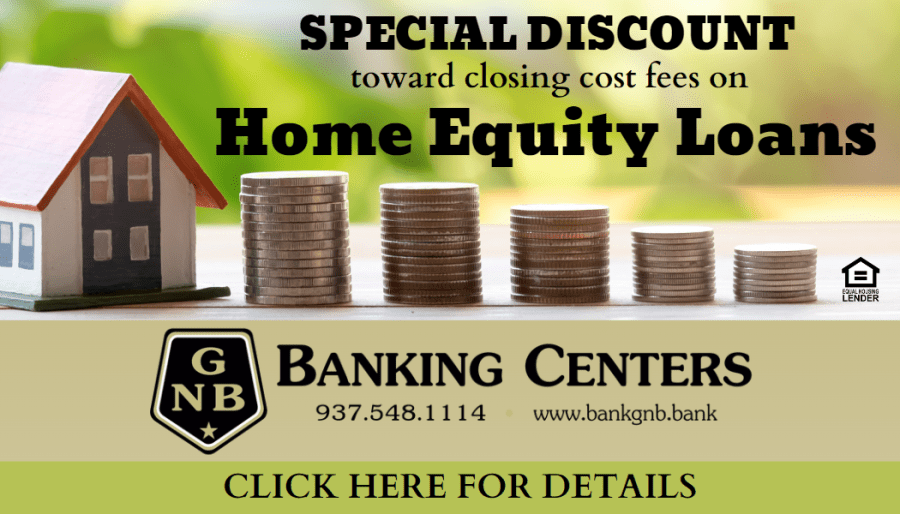 Arcanum celebrates 2-1 win over Brookville in district semi-final game.
ARCANUM – Arcanum senior Cade Thompson delivered the winning blow in the bottom of the 7th inning to score freshman Regan Crist to defeat Brookville 2-1 in a DIII district semi-final baseball game.
Some might say low scoring games are boring, sometimes they are right but then you have 3 or 4 key plays in the game that elevates your team, and those plays will be remembered forever by those who played the game and those who watched the game.
That's what happened in the Arcanum vs Brookville game.
With both pitchers throwing the ball well, it was going to come down who either made the fewest mistakes or the most spectacular plays.
As it turns out it was a little bit of both.
In the bottom of the third inning Caden Thompson got on base with a hit and two batters later he's still on first with one out.  Freshman Ethan Kearney drew a walk to give the Trojans runners on first and second with two outs.
That brought senior Jaxson Christ to the plate and the smooth left-hander stroked a ball into the gap for a double scoring Thompson. Behind him was Kearney trying to make it all the way home from first base and strong throw by the leftfielder was good enough to knock him off at the plate ending the inning … but it would give Arcanum a 1-0 lead.
Brookville challenged in the bottom of the fourth inning with the first two hitters getting on base with no outs … prompting a meeting on the mound with assistant coach Connor Pohl.
After the meeting freshman pitcher Regan Crist would come up big with back-to-back strikeouts in the heart of Brookville's batting order and then coaxed a grounder to shortstop Bryson Sharp who tossed it to second base for a force out to get the Trojans out of harm's way.
It was key point in the game, and one might rattle even senior player which prompted me to ask Regan what was going through his mind in that moment.
"I just try to throw strikes that's the bottom line in that situation I have to compete, and it helps to have my big brother behind the plate.  It's fun to have him back behind there and we just work well together, and I was able to get two strikeouts and get a grounder to get out of the inning, Regan stated.
Jaxson agreed with Regan about his competitiveness and their connectedness.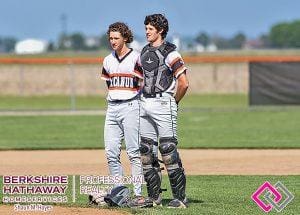 He (Regan) just competes very well and can really zero in no matter if the bases are loaded or  two outs it's always the same thing he doesn't let the moment get to him," Jaxon commented.
"We throw just about every day in our side yard in the summer and kind of work on things together so I guess you could say we do have a connection, but it's fun to be able to do that together with him in a big game like this," Jaxson added.
Arcanum Randy Baker who won his ninth league title this year and was the WOAC Coach of the Year has complete faith in his freshman hurler.
"You know, he's a freshman on paper, but when he's on the mound, he's not a freshman, he handles himself well and has great composure.  He battled against the heart of their older not just the first few guys it was their 3rd, 4th & 5th  and he went right through them," Baker praised.
Regan continued to pitch well with the score 1-0 heading into the top of the sixth inning.
Brookville finally got another baserunner on after an errant throw by third baseman Caden Thompson allowed the runner to go all the way to 3rd base and he eventually scored on a sacrifice fly to right field.
Brookville continued the inning and had a chance to take the lead on slow base hit up the middle with the runner set for home the ball was fielded by junior Dakota Kendig who came up throwing and it was a bullseye to catcher Jaxson Christ able to catch and put a quick tag on to erase the runner at home and get the Trojans out of the inning.
"That throw by Kendig was really good … but the quick tag I think really sealed it and made the umpires decision right now, he had to call it you know, I thought he made a good call," Baker explained.
Arcanum would go down in order in the bottom of the 6th inning.
In the top of the seventh Brookville led off the inning with a double and again Regan Christ would find himself facing adversity.  But the Christ and the Trojans would catch the runner asleep leading off as he threw back to second base and Nate Kessler would run down the runner heading to third to get a huge out and take away the potential winning run.
Then a great stop on a hard-hit ball behind 1st base by Carson Tegtmeyer and fly ball to right fielder Ethan Kearney would send the Trojans to the plate with the game to win.
Regan Christ led off the inning double in the right-center gap and this time it was Arcanum putting pressure on Brookville no outs and a man in scoring position.
A pop-up on a bunt attempt to move the runner over to third became the first out for Arcanum but it would set the table for senior Caden Thompson.
Thompson looking to atone for his mistake back in the fourth inning was eager to do just that and made solid contact that would send Regan Christ home for the game winning run and sense of relief and accomplishment at the same time for Thompson and the Trojans.
It would be a dramatic moment and a jubilant celebration for Arcanum between home and first base giving them their 21st win of the year sending them to District Championship game.
"You know, each team had a runner thrown out at home, they were bang-bang plays and each team made a couple mistakes, but we were able to atone for ours at the end of the game," Coach Baker said after the game.
In this case the atonement came off the bat of Thompson who was more than ecstatic and wasn't afraid to let his emotions show afterwards.
"We faced some adversity, and I made a mistake … but coach told me I needed to get back in the game and in that situation I got my chance at the plate with Regan at second.  What can I say I did my job, I mean when you do it, there isn't a better feeling and I'm glad I was able to come through for this team," Thompson said.
"This team has always been taught to fight adversity and I'm a firm believer you have to fight diversity at certain points. looking back at our season, I mean, we have a lot of those games that required something extra, something special and it's always been a team effort.
"Everyone knows their situations and where you need to come up clutch.  Regan's pitching, and the throw from Kendig and of course the big tag by Jaxson and phenomenal efforts.  This team just play hard, we fight adversity and it's all about finish in the end, that's what this baseball team does," Caden concluded.
Who says a low scoring game is boring?  Ask Arcanum they will tell you it was far from boring they will remember the pitching by Regan Christ, the throw from Kendig, the tag by Jaxson, the hit from Thompson and the entire Arcanum baseball team and coach Randy Baker as a team who does things the right way.
Arcanum will now play 12-11 Waynesville on Wednesday 5 p.m. at Kings High School with a chance to bring home a District Championship.