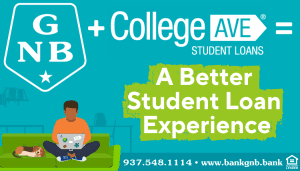 ARCANUM – The Ansonia Tigers defeated the Arcanum Trojans 38-8 in WOAC varsity Friday night football action on the Trojans home field.
"I thought we had a good game plan," said Arcanum coach, Matt Macy. "We just couldn't tackle their backs and that's just physical, that's stuff we can fix."
The Tigers got on the board at 8:59 in the opening quarter with Keegen Weiss racing 59-yards for an Ansonia touchdown. The Trojans stopped the 2 point conversion attempt making it a 6-0 score.
Weiss scampered 23-yards with 2:16 on the first quarter board and a 2-point conversion pass from Nick Burns to Ethan Reichert had Ansonia jumping out to a 14-0 first quarter lead.
"They come out and played us tough especially there in the first quarter," said Ansonia coach, Adam Hall. "Early in the second quarter they were burring their fronts and we were having trouble getting them blocked. Once we started getting settled in doing what we're supposed to do we started getting some big plays"
Garrett Stammen carried 14-yards for the Tigers third TD of the night at 6:29 in the second quarter followed with a Weiss 2-point conversion run upping the Ansonia lead to 22-0.
Wyatt Spencer intercepted a Trojans pass on the team's first play from scrimmage setting up 38-yard Zane Henderson touchdown run and a 2-point Stammen conversion run giving Ansonia a 30-0 advantage with 5:44 on the second quarter board.
Ansonia scored its fifth touchdown of the first half on an 8-yard scoring pass from Burns to Stammen and a good 2-point Landon Bowman conversion run giving the Tigers a 38-0 lead with the teams heading to the half time break.
"We started with the first group right after halftime then we played the JV," noted Coach Hall. "It was good for them to get to play on Friday night. That experience will be invaluable eventually."
"He's just got a great program," Macy said of Ansonia's Coach Hall. "Their junior high team is good – that team's good. "In my opinion it's one of the best coaching staffs around. He has Coach Hoening and TJ Phipot, he has a great staff, a bunch of guys that played for them. He's a wonderful coach and they are doing a great job."
With Ansonia getting valuable JV playing time in second half play, Arcanum, bitten by the injury bug was forced to put No. 3 quarterback; freshman Bishop Cartwright in the starting lineup.
"We had to put a bunch of freshmen on the field tonight and honestly they hung," said Arcanum coach, Matt Macy.  "We scored on their JVs but it was our JVs, essentially a couple older guys but our younger guys are playing the main minutes now and they're growing up quick. Hopefully it pays off this year but it's also going to pay off in the future."
Arcanum's Dakota Kendig intercepted a Tiger's third quarter pass accounted for the big play of the third quarter.
A Cartwright to Truman Knaus fourth quarter touchdown pass at 10:38 in the fourth quarter and a Cartwright 2-point conversion pass to Micah Jarrett proved to be the final scoring of the night giving the visiting Ansonia Tigers a 38-8 WOAC win.
"I just told them in the huddle, that's the first time this year I've seen the want to," Coach Macy said following the game. "I told them before the game I want as much as the coaches want it and the community wants it. I just want you to want it more than us and I really saw a lot of glimpses of it today.   I told them I love them and was so proud of how they stood up."
"All of our guys played well tonight," Coach Hall concluded. "It's a big week for us this week and we know Tri-Village is a good football team and we're looking forward to it.
With the win Ansonia moves to 4-0 on the season and takes on undefeated (4-0) Tri-Village Patriots, Friday, September 15 at Ansonia with a 7 p.m. start time.