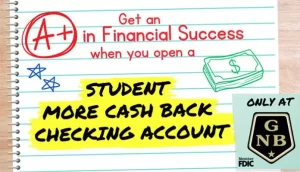 PLEASANT HILL – The Ansonia Cross Country team was back in action this past Saturday. Their destination:  the Indian Hills 4-H camp near Pleasant Hill for the Newton XC Invitational. Numerous schools from around the area made their way through the morning fog on a cool fall morning to try their hand at tackling a challenging course, one that lured runners across open fields, trail running through the woods, and a menacing hill along the banks of the Stillwater River. Throughout the day, the Tiger runners would find numerous successes before their journey home. Here are the results for the Ansonia Tigers:
High school girls:  The high school girls race featured 47 runners. The morning fog made sure to stick around as the ladies set out first on the course. Olivia Creager [22:51] led the Ansonia varsity girls with a 6th place overall finish, earning her a medal for her efforts. Peyton Billenstein [23:32] posted a gutsy 9th place finish to bring home her hardware, even running through injury and illness. And Jenna Mosler [31:27] fought her way to a strong finish on this challenging course.
"Olivia, Peyton, and Jenna all showed that they are moving up amongst their conference competition." said Coach Allen Newbauer. "Peyton gutted out her race today in spite of being sick and working through a knee injury."
High school boys:  The men's team for Ansonia was out next. From the starting gun, the Tigers would battle their way through the field of 71 runners to bring home a 1st place team finish. Matthew Lee and Bennett Lehman [17:35 and 17:38, respectively] would separate themselves from the rest of the pack with 1st and 2nd place finishes overall. Ethan Sparks [19:10] finished in 12th place, with Matt Barga [19:43], Luken Longenecker [19:49], and Gavin Stachler [21:42] solidifying the championship run for the Tigers.
"What can I say? These guys wanted to win this meet so bad today, and they did just that," Newbauer stated. "Each of our guys understood what they needed to do to contribute to this win. We definitely closed the gap between 1 and 6 today!"
Junior high boys:  In a race of 47 individuals, the junior high boys fought their way to some great finishes on the day. Max Lentz finished in 12th place overall for Ansonia in a time of 13:27. Brady Wright had a solid run, finishing in 24th place in a time of 14:30, and Luke Hahn set a new PR for himself on the season with a time of 17:59. 
"This is a really tough course, especially for a younger runner with less experience," Coach Newbauer said. "But our guys really produced some great results today, and they continue to learn more about effort and fitness as they improve on their performances."
Ansonia will finish their regular season with a trip up north to Coldwater this coming Saturday. This will be your last chance to come and cheer on your Tiger runners before they finish their season with a race at Preble Shawnee for the WOAC championships on Oct. 14th.