GREENVILLE – The 2023 Greenville Post 140 American Legion Baseball program rolled out its teams for the upcoming season at Sater Heights Park on Wednesday evening with two teams made up of a combined 14U, 16U and 18U teams for a preseason scrimmage.
"We got everybody together here to do a dress rehearsal," said Post 140 head coach, Chad Henry. "We got our uniforms on, worked on some signs a little bit and tried to put some guys in some unique situations. Some of the younger guys get to face a little bit better pitching and put the older guys against them – it's a handshake game. Get out here and build comradery."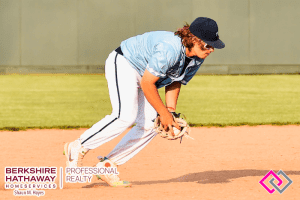 The 9U and 11U teams will play home games at Gettysburg while the 14U, 16U and 18U will play their home games at Greenville's Sater Heights Park.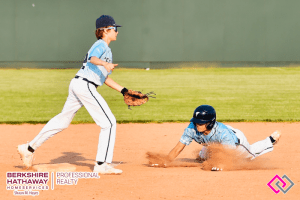 The 18U program has been invited to return to Myrtle Beach, SC for the prestigious Palmetto American Legion Invitational, June 22-24 for the 24 team pool play tournament.
"We have our 16U going back to Johnson City, TN," Henry noted. "That is a really good tournament."
The 18U team will take the field this season as a young team having graduated 23 players over the past two seasons.
"Not a lot of guys returning this year," Coach Henry said. "We are a little bit young this year but we have a lot of guys that are hungry, guys put in a lot of work so it should be fun to watch them get better."
The 9U, 11U and 14U seasons have already started for the younger Post 140 American Legion teams.
The younger three teams are already off to pretty good starts this year," said Henry.