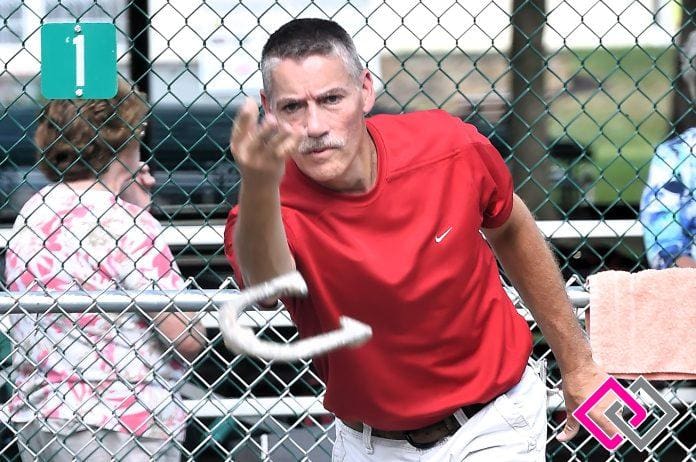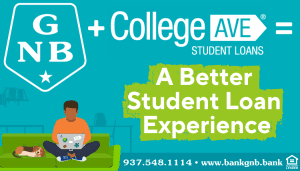 GREENVILLE – Twenty-Seven time World Champion horseshoe pitcher Alan Francis was in Greenville Labor Day weekend defending his State Championship Horseshoe pitching title.
"Greenville is our favorite place to come and play," Francis said of the Greenville City Park horseshoe courts. "It's too bad we only get to play here twice a year but there has been a lot of effort,  time and energy and money put into the courts to keep them in good shape."
The 53 year old Francis recently returned from Lansing, MI where he defended his World Title with a perfect 15-0 mark and an impressive 85.56 ringer percentage easily outdistancing second place finisher, Ontario, Canada's Drew Becker with a 77.19 ringer percentage.
The Defiance resident won his 15 games by an average score of 42-12 and has won every title since 2012, not counting the COVID-canceled 2020 tournament and has had only three years since 2000 where he has not won the title (2000, 2002, 2011), finishing second in all three years.
Greenville, OH is well known as the Horseshoe Pitching Capitol of the World and home to the prestigious Ringer Classic and the Ohio State Horseshoe Pitching Tournament each year.
"There is so much history here that you would hate to see anything else so we're glad there are people that are still willing to put the time and dedication and the money and the city," Francis said. "The City certainly helps, the Parks Department and the City of Greenville is invested in it so that is a good thing."
Ohio leads the National Horseshoe Pitchers Association in Men's World Titles with 40 far outdistancing second place California with 19 before dropping off to seven by Colorado and Iowa. Ontario, Canada comes in with six tiles and Indiana and Kansas with five World Titles.
The 60+ Senior Men also lead Ohio with 19 World Titles followed by Colorado with a total of nine titles. The Junior Boys lead Ohio with 11 World Championships closely followed by California with nine titles.
On the women's side, Ohio is third with seven World Titles, trailing Illinois and Tennessee each with 11 World Championships.
Francis is known for his mental toughness going along with his many hours of practice to continue to lead the World in the sport.
"Just focus, you get into each match and you just stay within yourself and keep the mental focus and try not to let yourself be distracted and just kind of do your thing," he said. "You know how to throw ringers – just go ahead and do it."
When asked if he ever has a bad game, the quiet spoken Francis said, "It happens. Every athlete or every sport you see that, where you have bad games, a bad streaks or whatever it happens to be. I've had my share of not so good moments this year and as I get older that will continue to happen. It's just part of it but you just bounce back and do the best you can."
Alan's wife Amy went undefeated to win the women's state title at Greenville, her 18th Woman's Ohio State Horseshoe Championship.
"She had a really good tournament," Francis stated. "She went undefeated and won her 18th state title. We both pitched in the warmup tournament Friday night and had an enjoyable time. It was a great evening to play. Just a lot of enjoyment down here and the weather was great this weekend so that was a benefit."