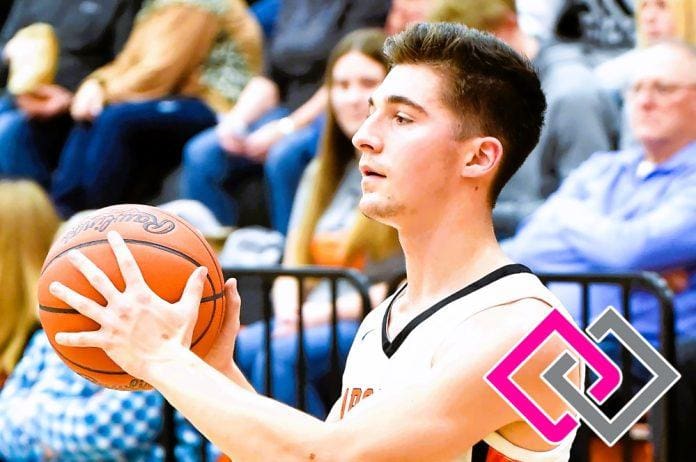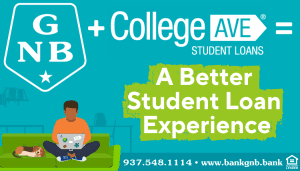 ARCANUM – Aiden Psczulkoski, Arcanum-Butler High School class of 2023 will be leaving soon for Virginia Military Institute (VMI) where he will study Physics on a full ride scholarship while preparing for a Military Career with the United States Air Force.
Founded in 1839, Virginia Military Institute  (VMI)  is the oldest  state-supported military college in the United States. Throughout its storied history, VMI has produced leaders and individuals whose daily lives reflect the integrity, fairness, and appreciation for the value of hard work that is instilled at the Institute.
"The awesome thing about physics is that in the Air Force they could just send me back to school for a specific type of physics," Psczulkoski said. "It's like critical thinking sort of – so it's really open ended for me."
Psczulkoski is the son of Ashley and Andy Psczulkoski and the grandson of Al Saulnier, a retired US Air Force Chief Master Sergeant now living in Laura.
Aiden is no stranger to the military as his mother served with the US Army Military Police and gave birth to Aiden at Wright Patterson Air Force Base.
The Arcanum graduate was a four year member of the Trojans baseball and basketball teams, three years with his high school golf team and a season with the football team.
"Aiden represents the best of what we hope an Arcanum grad has to offer," said Arcanum-Butler Superintendent, John Stephens. "Knowing that a student with his upbringing from his parents, the quality of character, what he is able to offer, smart kid and athletic kid. He is a very disciplined and determined kid as I watched him participate and grow as a student and a student athlete. You hope those are the kind of young adults that will go and lead and represent our country."
Not only is Aiden an excellent athlete but he is a leader on and off the field while excelling in the classroom as noted by earning Valedictorian of his 2023 Arcanum-Butler High School graduating class.
"Aiden is the best that we have to offer and it gives me great pride to know that he's going to be representing his family, our school and the community," Stephens stated. "Those are the kind of kids that you want to see that are going to be the future of our country leading and serving in the military."
Aiden's grandfather, Al Saulnier was very instrumental in the career path he has chosen.
"What really got me down there was my grandpa," Aiden said. "He works at a company where there is a lot of VMI graduates and through them we were able to go down there and visit the campus."
"I went down for baseball camps because I looked at playing there," Psczulkoski continued. "That didn't really work out but there was something about it that just drew me to it. I just felt at home so I took two or three visits and then it just felt like the right place for me."
With a full ride scholarship from VMI and the Air Force, Psczulkoski is required to serve a minimum of four years active duty followed by four years of reserves with the Air Force but he plans to make it a career.
Upon graduation from VMI, Psczulkoski will be commissioned an Air Force Second Lieutenant.
"I would like to thank both my parents," Psczulkoski said. "It would have been impossible without my parents and my grandpa. Without them I wouldn't be where I am today"