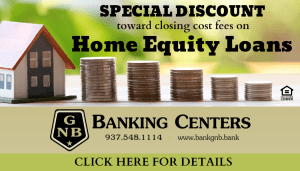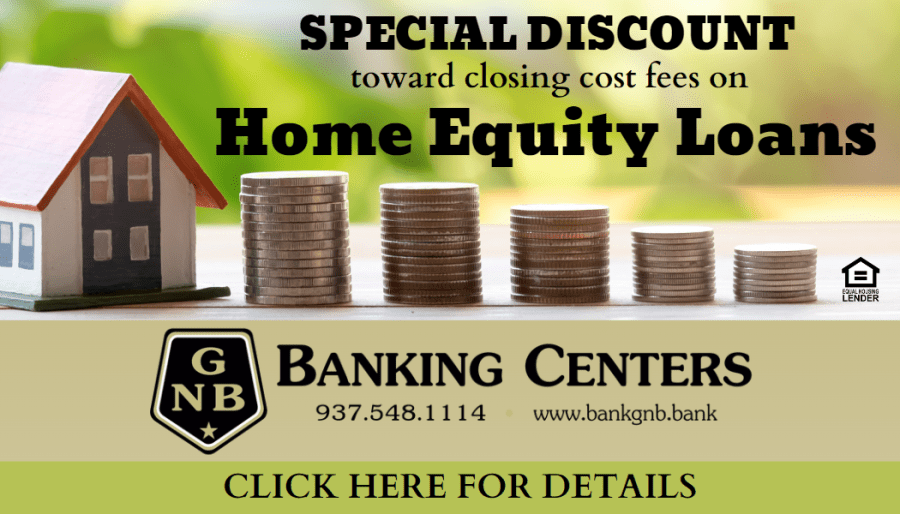 DAYTON – The Arcanum girls faced 17-5 Milton Union in the 1st round of the OHSAA DIII Northridge Sectional Tournament and for one half looked poised for an upset, but eventually succumb to defensive pressure by the Bulldogs falling 46-31.
The Trojans appeared to be poised to battle all the way to the end after ending the first half with some big plays to give them a 19-14 lead at the break.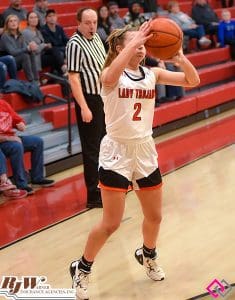 It was a game that featured defense by both teams, utilizing full court pressure and lots of trapping, neither team was able to get comfortable on the offensive end.
Arcanum held a 6-4 lead after the end of the 1st period with Ashlynn Miller scoring 4 and Kylee Freeman 2.
In the 2nd quarter the Trojans opened up a lead of 5 points twice only to see Milton close the gap the last at 1:33 trailing 13-12.
But senior Kylie Freeman attacked the basket for a bucket and junior Ashlynn Miller, who had a great first half connected on a triple at the buzzer providing some excitement and momentum for the Trojans to go 19-14 at the break.
The 3rd quarter turned out to be one the Arcanum would like to do over with Milton Union putting up 20 points to just six for the Trojans who quickly found themselves down 31-25 … but the Bulldogs got a big 3-pointer from Jessica Brumbaugh at the buzzer from beyond half court to swell the lead to nine.
"We turned it over a few times in the 3rd quarter and we called a timeout because we didn't want the girls to get flustered.  But Milton was able to continue their run and it just kind of snowballed from there," Moore stated.
Despite being down 9 points there was still time in the final frame for the Arcanum to get back in the game … but they would need stops and some easy baskets.
The offensive struggles continued, and Arcanum was unable to mount a comeback.  With time dwindling down coach Abbey Moore substitutions for Kylee Freeman and Kaitlin Toy were made giving the seniors their farewell recognition.
Freeman would end the game with 4 points and Toy didn't score but her on ball defense was excellent as she was able to slow down Milton's top scorer Jenna Brumbaugh holding her to 7 points including the half-court shot.
"You know, I'm just a little disappointed and it's unfortunate but it was kind of the tail of our season with turnovers, and it killed us in the second half," Arcanum coach Abbey Moore stated after the game.
I wish we would have been more aggressive and attacked their pressure a bit more in the 2nd half.  West Milton is a very good team and despite losing two seniors we have a lot of younger players coming back who will gain value from this experience," Moore commented.
"I'm very appreciative of everything our two seniors have given to this program," Moore praised.  Unfortunately, they're not going to get another chance … but our juniors, sophomores, even freshmen, who saw significant playing time are going to be back and I told those girls, the next move is yours and you better have a basketball in your hands," Moore concluded.
Box Score:
Score by Quarters:
MU –  04 … 10 … 20 … 12 – 46
ARC – 06 … 13 … 06 … 06 – 31
Team Scoring:
MU – Smith 6, Jacobs 14, Berbench 4, Brumbaugh 15 – 46
ARC – Miller 8, Gibbons 7, Anderson 10, Freeman 4, Wooten 2 – 31