GREENVILLE—Local dance studio, 5678 Dance, founded and ran by Cari Plessinger 13 years ago,  is already planning its 2023-2024 dance season.
The studio has just finished its spring recital, and is preparing to go Panama City, Florida for competition.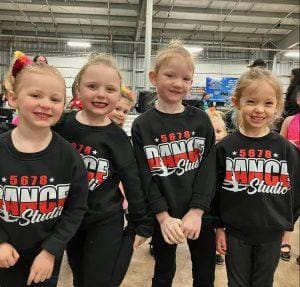 Compliments have been rolling in on the amazing recital the recreational and competition dancers just completed at Memorial Hall. Always entertaining and fast moving, the children presented polished routines thoroughly enjoyed by family and friends.
5678 Dance Studio loves to highlight their dance and cheer students at various events. This year they appeared at Beggars Night, The Food Truck Rally, and the 2023 Sheriff Home and Sports Show.
Competition dancers traveled to three regional dance competitions and brought home some serious hardware and titles to display. Now they are preparing to travel to Panama City to compete at the national level.
The Darke County Elite Cheer Squad is preparing for their competition season to begin in August. You can catch them at the Great Darke County Fair.
There is no time to rest.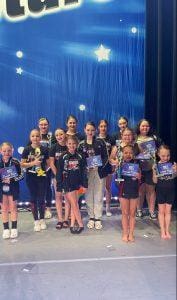 An assortment of summer camps are available for all ages including tumbling, princess, musical theater, creative movement, auditions for competition teams and cheer instruction for those interested in joining the cheer squad.
You can find all information on their website, www.5678dancestudiogreenville.org. To reach the studio you can call, 937-621-9559.