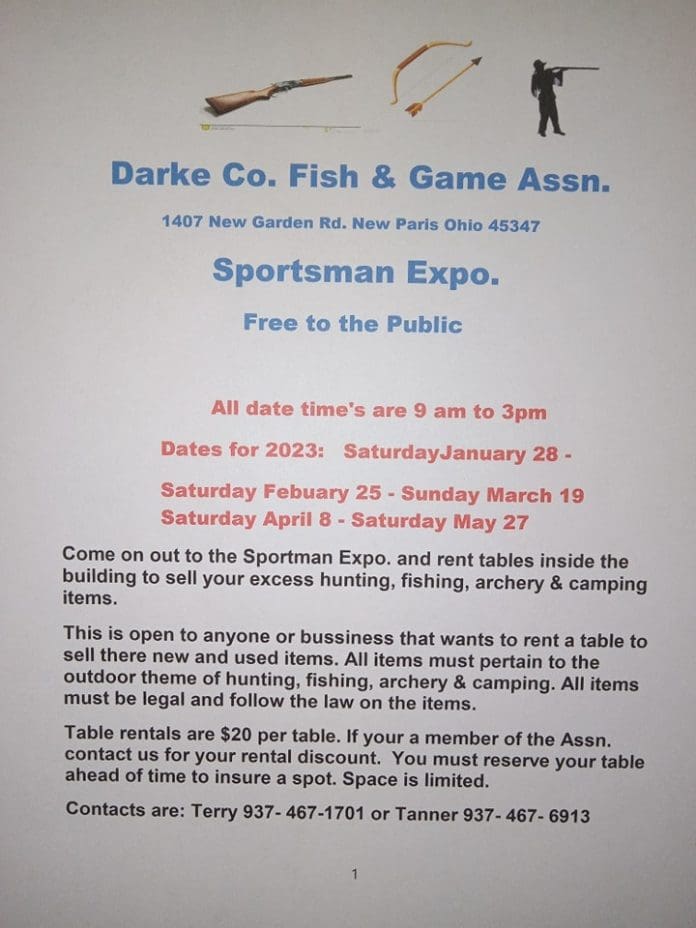 DC Fish & Game Association — Sportsman Expo
143
143 people viewed this event.
Come on out to the Sportsman Expo. and rent tables inside the building to sell your excess hunting, fishing, archery & camping items!
This is open to any person or business that wants to rent a table to sell new or used items. Items must relate to the outdoor theme of hunting, fishing, archery or camping. All items must be legal.
Table rentals are $20 per table, if you're a fish & game member contact us for a discount! Space is limited, you must reserve your table ahead of time. Four tables left as of Jan 6.
Contact Terry at 937-467-1701 or Tanner at 937-467-6913.
Dates
Jan 28, 2023
Feb 25, 2023
March 19, 2023
April 8, 2023
May 27, 2023
From 9 am to 3 pm